Table of Contents
Welcome to James Kemp's Wiki
This is a collaborative web platform that allows people to edit1) the web pages to provide additional content for some of the stories I have written and the roleplaying games that I am involved in, whether as a player or GM.
There are several namespaces operating slightly different wiki subjects. These are, in no particular order:
Delta Green

- some roleplaying campaigns about horror and conspiracy. The main one was set in

Berlin

in 1953.
Free games rules

- a collection of free rules for wargames and other sorts of face to face games that I have designed or run.
Comments and complaints to me at webmaster@full-moon.info please.
James Kemp
Tag Cloud
Recent Additions
One of the older heroes, descended from children of both Jorunn and Fafnir. She's reputed to also be descended from the elves that frequented the forests of grunwald. In her true form she is a slightly built woman a little over five foot tall. Her green eyes sparkle mischievously under long waves of burning orange hair. Her arms and legs are well-defined, curved with muscle, and she has a hard body used to exercise.
She is the mother of many children, but famously only of daughters. She's at least 500 years old, but very strongly of divine blood, such that her apparent age is in her mid-thirties. She is usually found in a group of women, with one female child.
Alfarinn travels around, rarely settling anywhere for long. She's fond of nature and often winters in a forest in the southern lands where it is warmer. When the time comes for her to want another child she returns to civilisation and seeks out a deserving man to be the father of her next child. Once she's pregnant she returns to her nomadic ways with her daughters.
The daughters usually stay with their mother, although most will spend a decade or so exploring the world. A number of them have settled down in places with partners and raised their own families. Often though they end up back with Alfarinn.
Her children and grandchildren include:
Captain of the Mangandlese trading ship Chantara. The Chantara called in at Straven just after the First Night celebration. As well as the crew it carried arald.
Description
Bo Thu Myat was a little shorter than Noren. His clothes were a strange shimmering fabric, a special kind of Mangandlese silk. His head and face was shaved, he had brown eyes and skin the colour of ale.
the standard crest of Skyss, a circle of seven circles, gold coins when painted, and crossed axes in the middle with a boat prow underneath. Usually it was rendered on a blue circle with coloured paint. The boat was green and the axes red. This coin had a small hole drilled where the top-most of the seven coins went.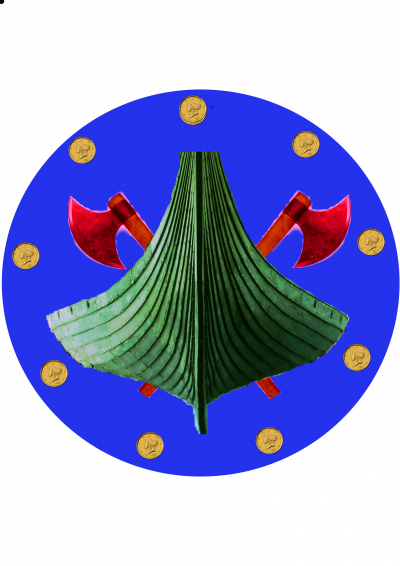 Bigglesburgh is a small town in Scotland, near the edge of the Highland fault line. The ancestral home of the Wright brothers, it is rumoured that they got the idea for their flyer from their Uncle Billy who lived his whole life in Bigglesburgh and was said to be an avid tinkerer with machinery and birdwatcher.
Other famous people from Bigglesburgh include Gwendoline Johns, the Scottish Granny of Capt W E Johns, the renowned author.
1)
but only if they are logged in, registration is temporarily disabled due to excessive spam. Contact the webmaster if you would like to edit these pages explaining your interest.